How I'm Practicing Ahimsa (non-violence and compassion)
This month at Ahhh Sweet Balance Yoga Studio, we are practicing Ahimsa = non-violence & compassion.
The picture below was from my first yoga photo shoot taken in 2013 by Sandra Mackin at Good Harbor Beach. In this warrior 2 pose (Virabhadrasana II ---> veer-ah-bah-DRAHS-anna) I am reminded of how powerful past experiences can be used as nutrients to support growth in moving forward while remaining grounded in what's happening right now.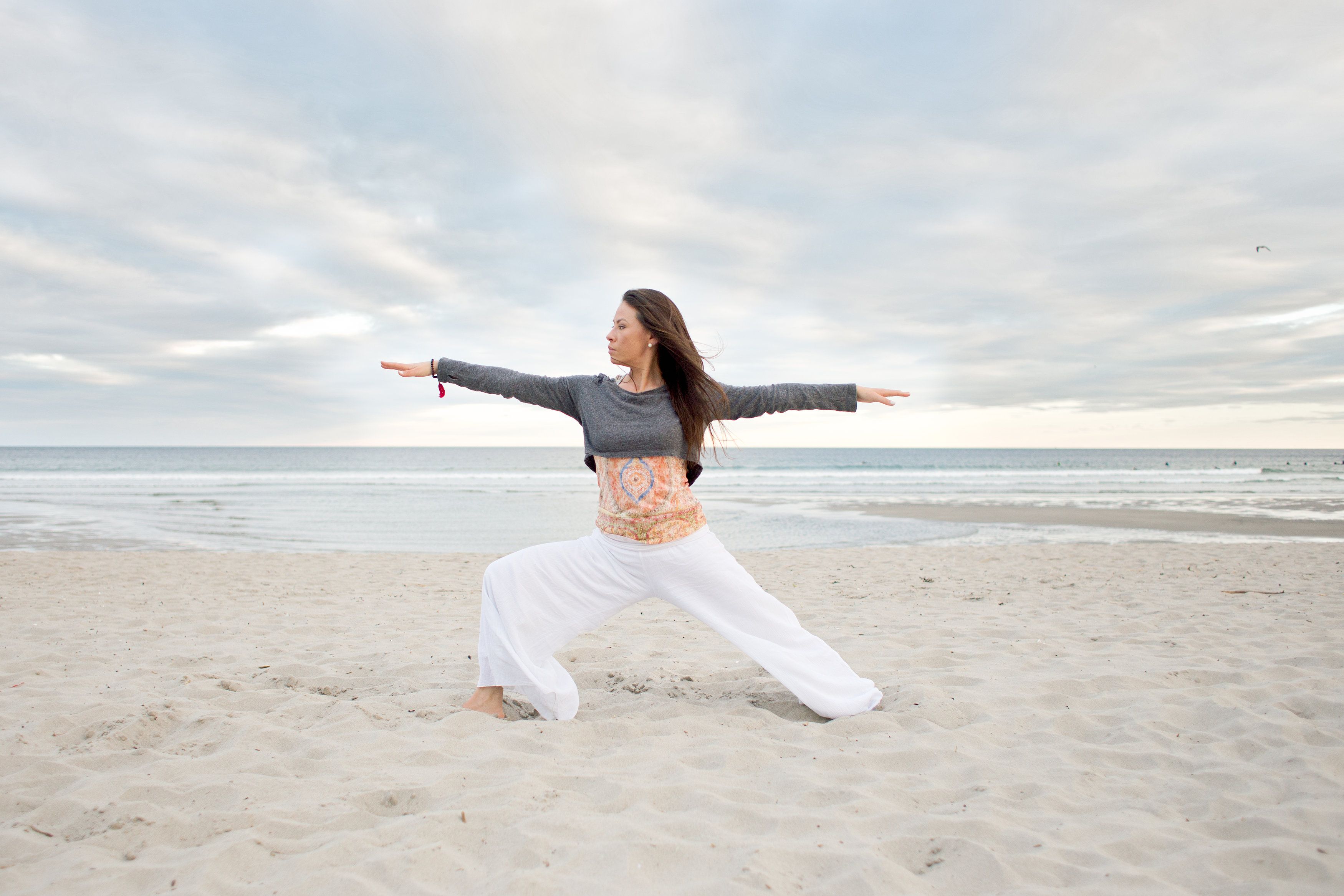 This practice has supported me in creating some major spiritual stretch marks, especially all over my heart and as a Bodhi Satva ---> Warrior of LOVE, I continue on with this journey.
I've been a forward thinker my entire life, in many ways it's been a positive aspect of myself, as I am quite the fire starter (CREATOR) while on the other hand, I can create a lot of anxiety or depression by over thinking my future and staying too stuck in the past, so I've had to really explore where my sweet balance is here.
My ahimsa practice for this month is to stop sabotaging my success. Here are a few things I've been shedding a ton of light + love on:
1. Trusting that everything is happening as it should and to be open to surprises + magic. I have the tendency to torture myself with over analyzing. Yin yoga has been my medicine since I was 8 years old to slow my train down and getting grounded in now. With this practice, I am able to cause less harm mentally & emotionally.
2. Not allowing all of my feelings to dictate my decisions. I've been creating systems of habits for a few aspects of my life that I have to do no matter how I feel.
i.e.: yoga, exercise + self-care.
This way I will not get in the way of my own success.
3. Finding my upper limiting beliefs and re-establishing my story.
"I am worthy of success. I am deserving of financial freedom. I have the most loving, healthy & supportive life partner. I am healthy & happy."
Negative thinking breaks down our immune system and increases the production of our stress hormones. By practicing awareness around our thoughts with a whole lot of compassion, we can increase our wellbeing on so many levels.
There's a few more thoughts stirring in my mind (but of course) however I'm learning to see them as a harmful effort to drive me off track. So I am lovingly choosing to re-focus on the 3 practices above so I can fully embody them and support my abundant success mentally, emotionally & physically.
We can't wait to hear how you're implementing this yoga philosophy into your life. We want to learn about your life enhancing skills.
Much love!
Chanelle