When we sat down to discuss our Ambassador program, we decided that we wanted to name it something that embodied what we would be looking for when choosing someone to represent Sweet Balance. The word Luminary and its meaning did just that.
A Luminary is a person who sheds light, who inspires others and has a positive influence on the world around them.
Meet, Arianne Dellovo! Sweet Balance's first official Luminary!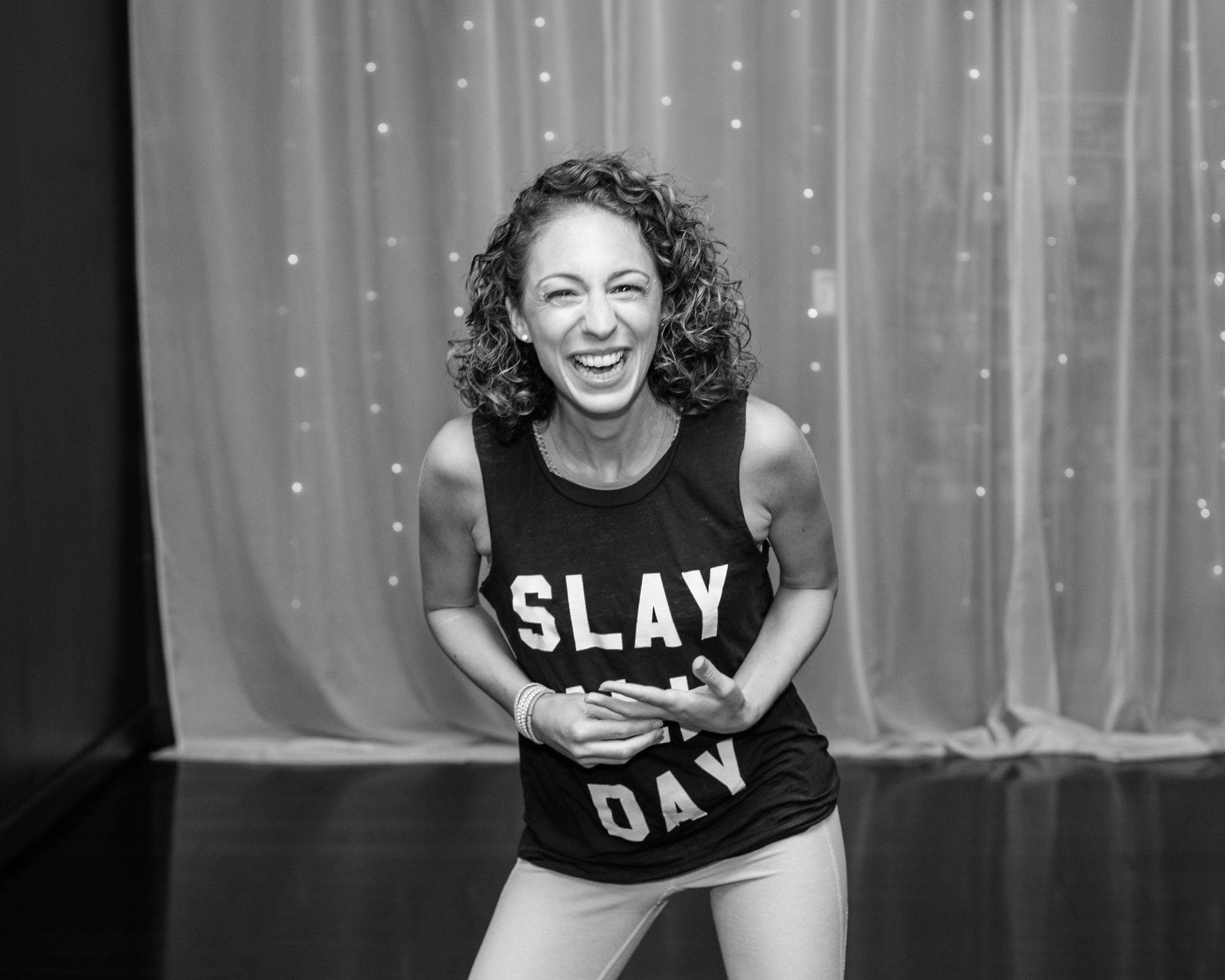 What do you do for work? I teach high school English and creative writing.
What are some things you do for fun?
Besides spending time at Sweet Balance, you mean? I love spending time with my friends and family. My husband Kenny and I enjoy traveling, indulging in delicious cuisine, hosting board game parties, and of course binge watch great television series. I love to experiment with different modes of self-expression, writing and singing being my two favorites. I have a website (laughwithari.com), which hosts my blog as well as some other creative endeavors.
What are five "fun facts," about you?
I auditioned for American Idol.
I named my kitty Scout after the main character in one of my favorite books, To Kill a Mockingbird.
I am obsessed with all things Disney.
My favorite emoji is the upside down smiley face because I think it is playful and whimsical just like me.
I can't whistle.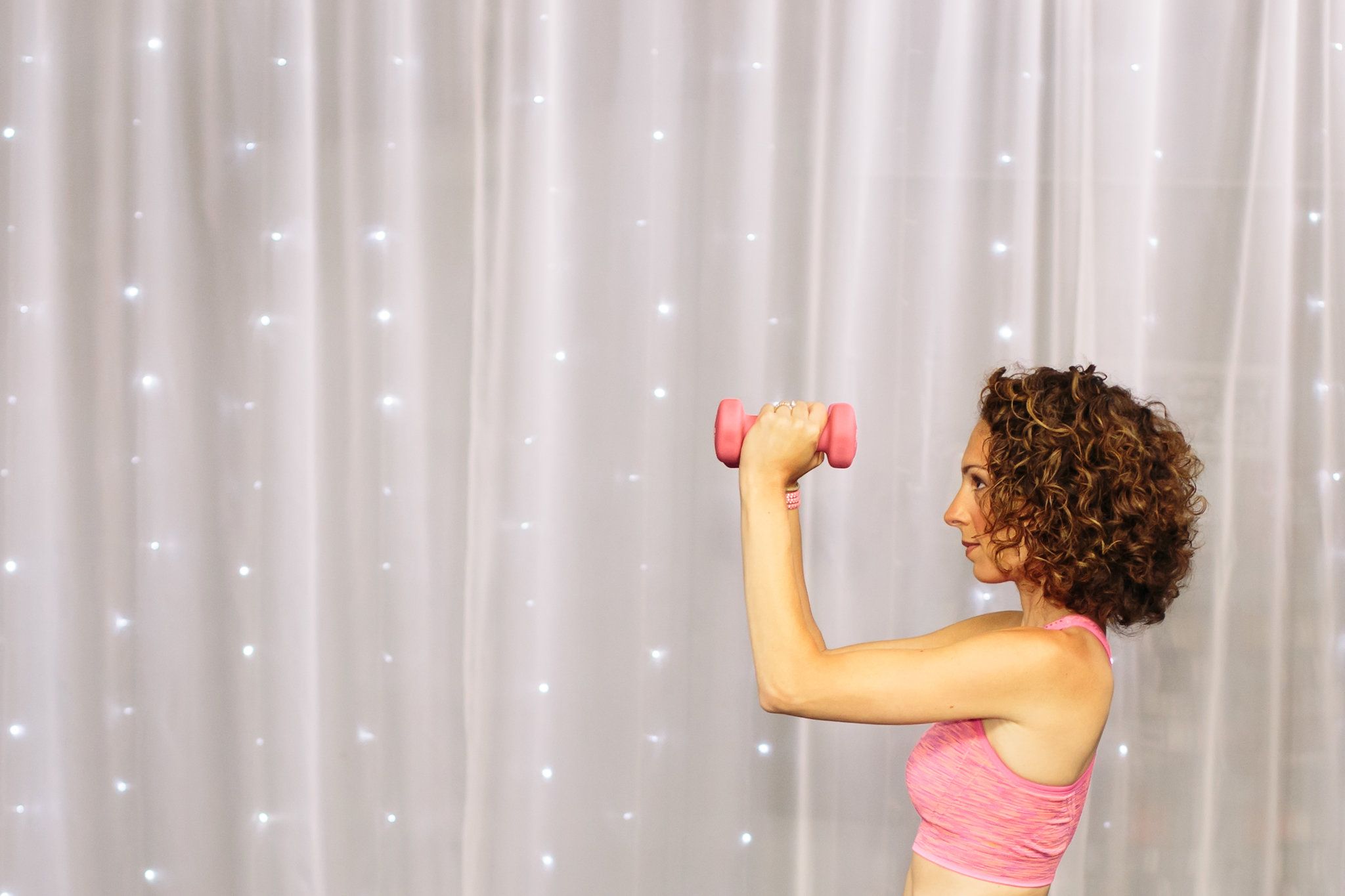 What are your passions? What gets you excited?
I am very passionate about my job as a high school teacher. Of course the academic side of things is extremely important. I thoroughly enjoying the process of introducing students to great works of literature and helping them become better speakers, thinkers, and writers. However, my true passion lies in connecting with people, especially through kindness and humor. When this happens inside my classroom, that is when I truly feel successful in my career. Each year it is my personal mission to create a classroom environment that is welcoming, warm, respectful, safe, and which promotes curiosity, individuality, and kindness. Each year I become more and more aware of how necessary that kind of space is for teenagers. I am always so moved by the sincere feedback I receive from students in cards, letters, and emails saying how much my classroom environment meant to them. I then try to do that in my life outside the classroom as well. Essentially, I am passionate about living an honest, happy life where I am true to myself, kind to others, and do my best to spread my positive vibes around as much as possible!
Tell us about the work you have done raising awareness and funds for Alzheimers and the Alzheimer's Association! What made you passionate about this topic & what can we do to help?
Well my mother's mother, Helen DiSanti, who I called Grammy was diagnosed with Alzheimer's in her early 70s. It was heartbreaking to see her deteriorate fairly quickly, going from an extremely independent, outspoken, confident, tough cookie to someone who eventually needed help doing everything and had lost her spunk and that sparkle in her eyes. Furthermore, my aunt and mother shared the caretaking responsibilities, so she lived with us Thursdays- Mondays for a couple of years. Though I was a self-centered teenager at the time, I absolutely noticed the toll this kind of caretaking took on my parents. So many sacrifices were made and the emotional strength it must have required to care so lovingly and efficiently for her, well, let's just say I'm still in awe of them. When she passed in 1997, my mother and a friend decided to do The Alzheimer's Walk in Cambridge, MA together. A few years later, my dad, brother, and I started doing it as well. I took on the roll as Team Captain and we named ourselves Helen's Memory Keepers. It wasn't until about 5 or 6 years ago that I really decided to put some extra effort into raising money. I know there are so many worthy causes out there, but this is one that is just very near and dear to my heart. I am passionate about it because I loved my Grammy very much and by leading a team in the walk each year and raising funds I feel like I am honoring her AND my mother, father, aunt, and uncle for everything they did for her. I am super excited about the Sweet Balance Body on the lake for Alzheimer's event on September 22nd. I hope to see all my dear friends from Sweet Balance there and of course would be happy to have anyone join my team and walk with me on Sunday September 24th!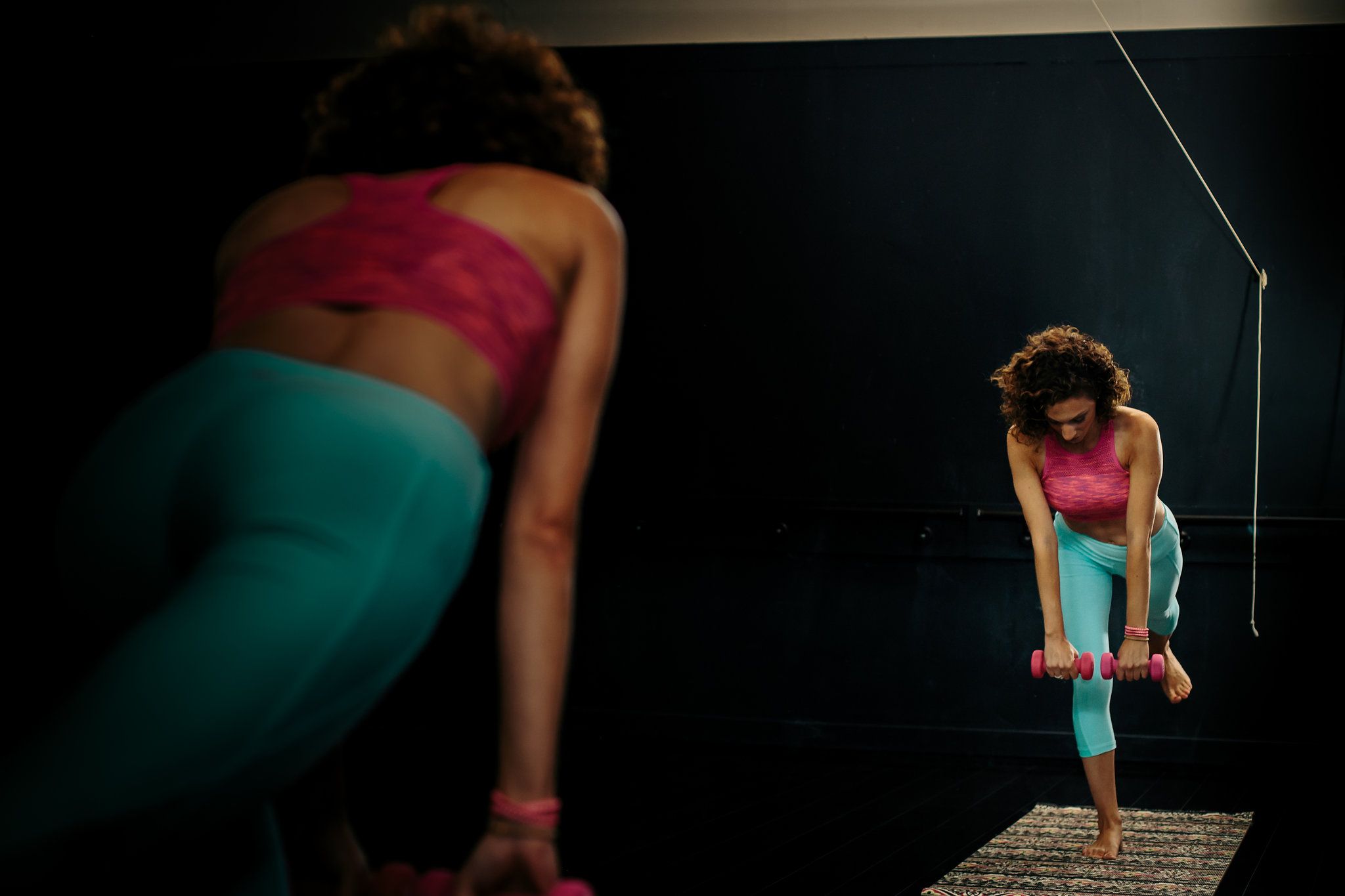 What brought you to Sweet Balance?
Truthfully, last summer I decided I was going to take advantage of as many beginner specials as possible, at all of the local studios. ASB was my third and final stop because once I took my first class I was hooked.
What was your first class at Sweet Balance?
My first class was Gentle Stretch Yoga with Chanelle. I fell in love almost immediately with her soothing voice. I also really appreciated how passionate and knowledgeable she was about all of the benefits of each pose.
What is the biggest transformation you have seen since coming here?
I am definitely a little more flexible, which has been cool to experience. I am so much stronger physically. I can do more push-ups than ever before, but I still hate them more than anything else. I know my form has improved a lot, in terms of the different exercises we do in Balance Body. I see a bit more definition in my abs and arms. My booty is definitely perkier. But the most important transformation is my motivation. Due in a large part to the fact that ASB is such an encouraging and inspiring space to be, I am more committed than ever to my health and fitness. I love being there, and I've also just started working out even more on my own time. I just feel so good when I work out!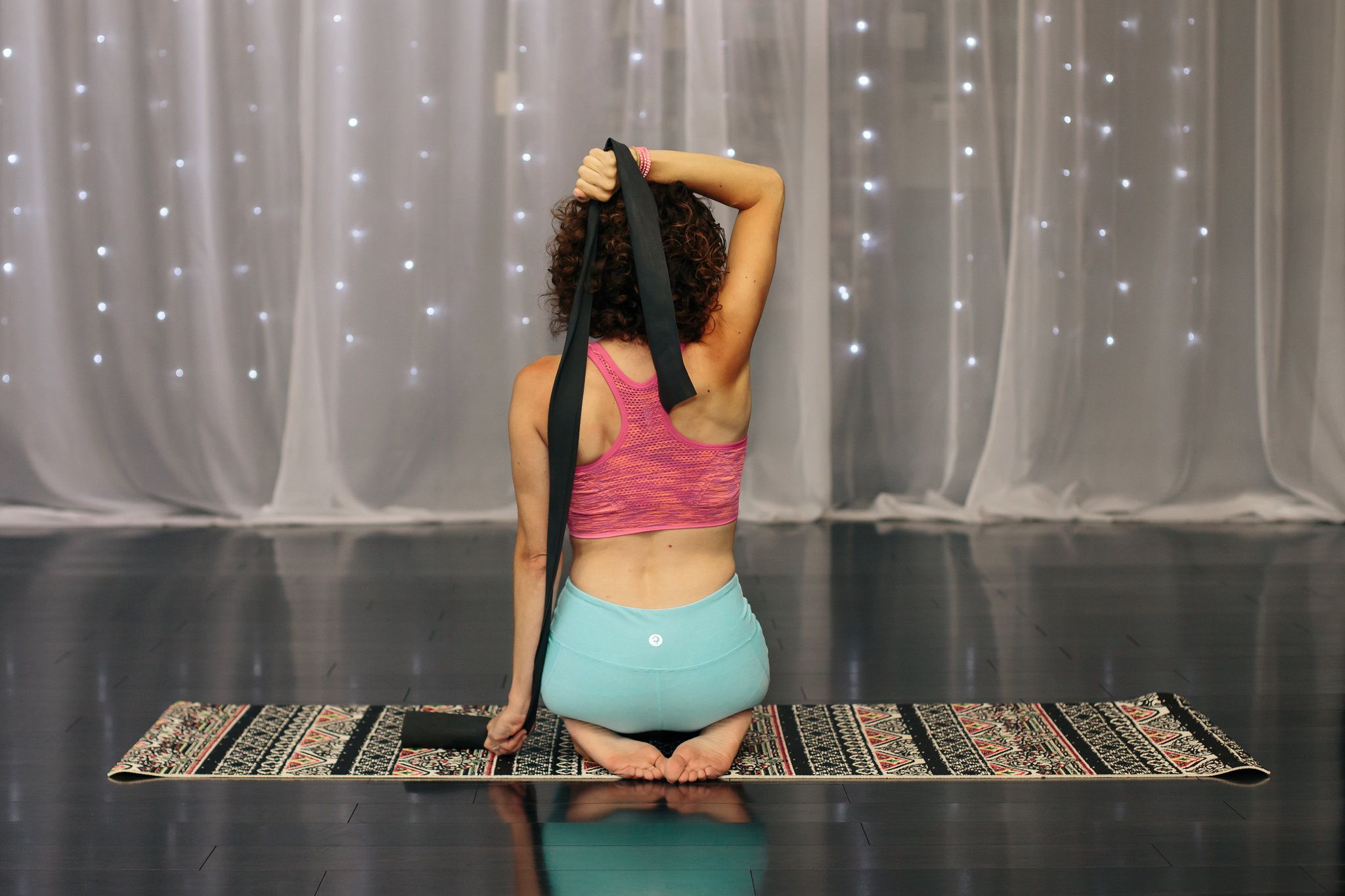 Has there been an impact on your life off the mat?
Oh absolutely. As I said above, I am much more committed to my health and fitness. Furthermore, I am in a much better place mentally than I have been in years, maybe even ever. Taking classes at ASB is an instrumental part in my maintenance routine of managing my anxiety and depression. Of course the endorphins help. Learning how important breathing can be has been key. But even more than the physical benefits of exercising my body at ASB, it's the community. I have a new tribe of people who I believe really care about me and I care about them. I love seeing their smiles. I love working out beside them. And the owners and instructors are my role models. I strive to be more like them. They are major inspirations in my life.
How would you describe Sweet Balance to someone who has never been?
It's easy to describe ASB with lots of glowing adjectives, but I think to really understand what a special place it is, I would encourage people to just go there and see for themselves. ASB is a warm, inviting studio. You can smell the essential oils and sage burning as you walk down the hall to the studio, and immediately you know you are home. You are always greeted with the most genuine smile and good cheer no matter who is at the desk. It's impossible to pinpoint the demographic of who practices there because it is beautifully diverse. While you can feel confident that your instructor is knowledgeable, passionate, and dedicated to giving you the best class experience ever, there is a friendly and casual ease between teacher and student that is hard to come by at other studios. I love this place so much. It is absolutely one of my true happy places.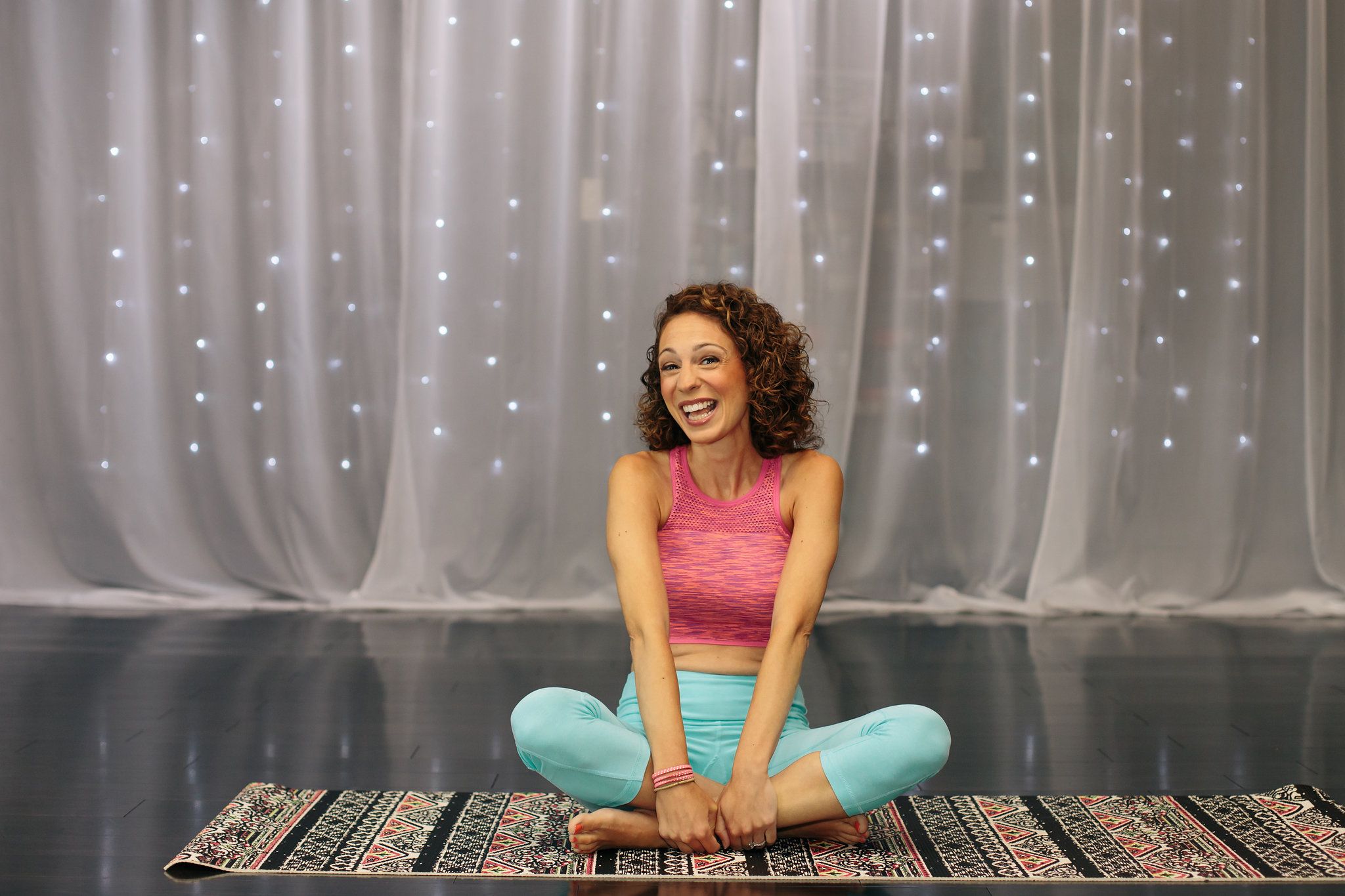 Finally: If you could take a yoga class with any fictional, movie or tv character, who would it be and why?
This is such an interesting question but I'm not quite sure how to approach it. Do I answer based on who I think would be a good teacher? Do I just pick my favorite character of all time? I feel like Daenerys from Game of Thrones would be a pretty badass instructor or Kate from Lost. Those are two female characters who I really admire. But if I'm going for pure eye candy then it would have to be Sawyer from Lost or Kahl Drogo from Game of Thrones.