Summer Solstice + New Super Moon in Cancer
Summer Solstice + New Super Moon in Cancer
The Summer Solstice is the longest day of the year, which means we will be losing a little bit of light as the days go by. This is a powerful time to turn inward for reflection and to gain the strength from the light within ourselves. This is a time of gathering sweet, colorful and vibrant harvests. Staying connected with nature - swimming in mother earth's baths, gardening and soaking up the warmth of the sun. Filling ourselves with this "mother" like energy will support us as " winter is coming"…..in JULY" #GOT - I had to!
Last night during our Summer Solstice Celebration + Flower Crown event,
we honored Ellen Lynch for her devotion in community building at Ahhh Sweet Balance.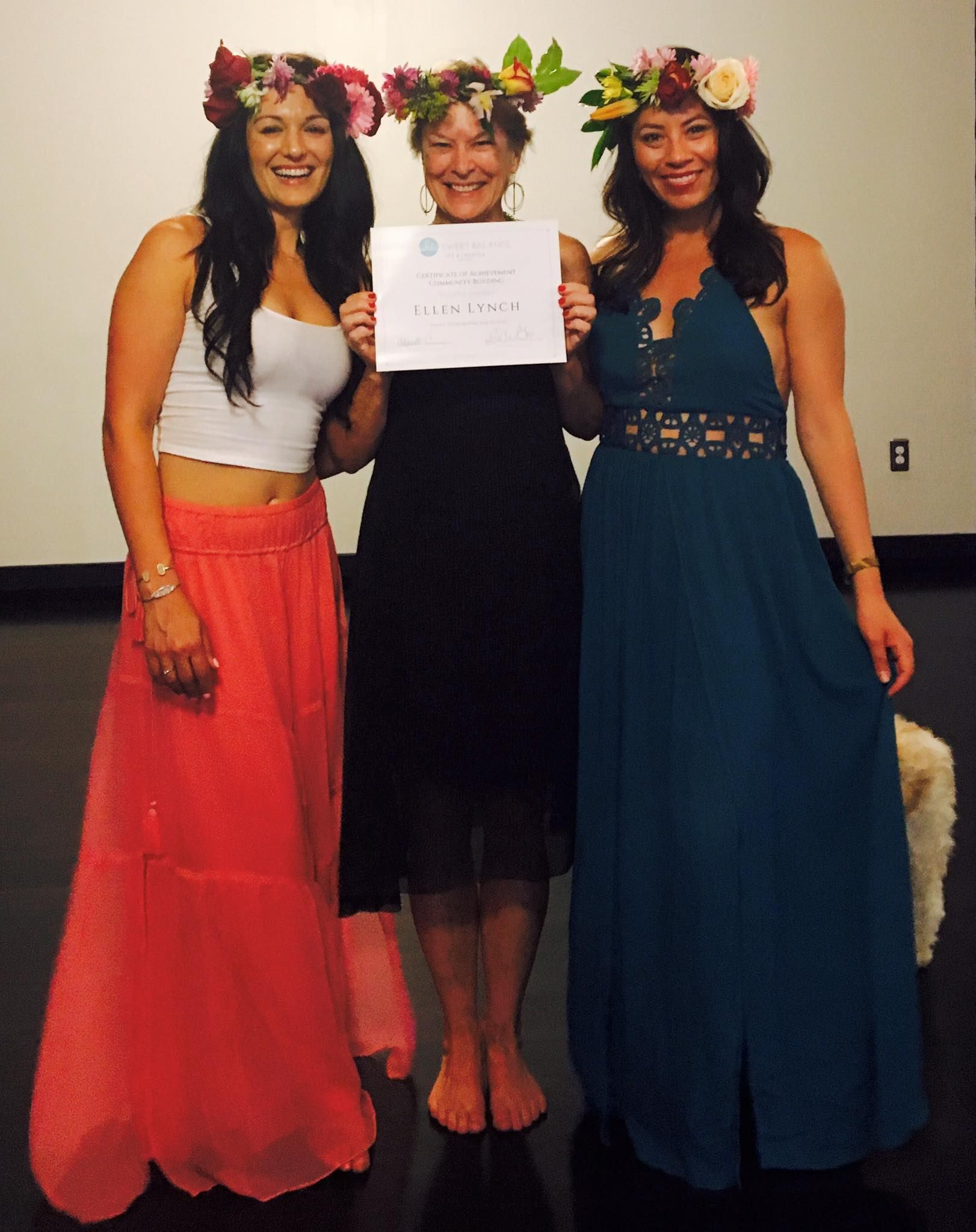 The New Moon - it's time for another reset! If it's difficult for you to receive support, you may notice a sense of softening and feeling of relaxation. Embrace it! Allow yourself the child like freedom to receive without guilt.
Cancer is known to be caring, nurturing and 'mothering.' Right now we are being guided to awaken our 'inner mother' and embodying the practice of self parenting. This is a time of honoring your desires and truly meeting your needs the way a healthy parent would give to their child. Unfortunately, many people have lacked this nurturance, luckily we are all being illuminated - filled with light + energy, to give love & healing to our
'inner child.'
As the Summer Solstice empowers us to bask + gather, this New Super Moon in Cancer is bringing us back home to clear clutter - literally + figuratively. Give yourself spa treatments, make delicious foods - even if it's only for you, plan gatherings, take teh extra yoga or fitness class, nest and overflow your cup. Fill up so much and let this be the only place you give from so you don't become depleted. This will only create resentment, entitlement & anger, which will then reform itself into depression, anxiety, passive aggressive & hostile behavior.
Ain't nobody got time for that!
Honor your heightened intuition during this time.
Notice synchronicity happening around you.
Celebrate the love that you are!
Much love,
Chanelle