You do not need to be flexible to do yoga
"I'm not flexible."
"I can barely bend over and touch my toes."
"I'll be embarrassed if everyone else is doing the moves and I won't be able to because I'm not flexible enough to do yoga."
So many people are having these worries and expectations about getting started in yoga but truth revealed, you don't need to be anything (except human) to practice yoga. It doesn't matter how deep you go into a pose or what it looks like. It's about learning how to practice following what feels good in your body and being able to breath fully. Yoga is a very individual practice. Even the most committed yogis will never be able to touch their toes and who cares even if you can?!
So to put all your worries aside, let's play with the use of props to support you. Don't ever feel embarrassed about grabbing extra props for yourself. Remember, this is all about you taking care of yourself. The pose below has a few different names and alignment cues but that will be a blog for another day. Just use this as a visual aid of what propping can look like.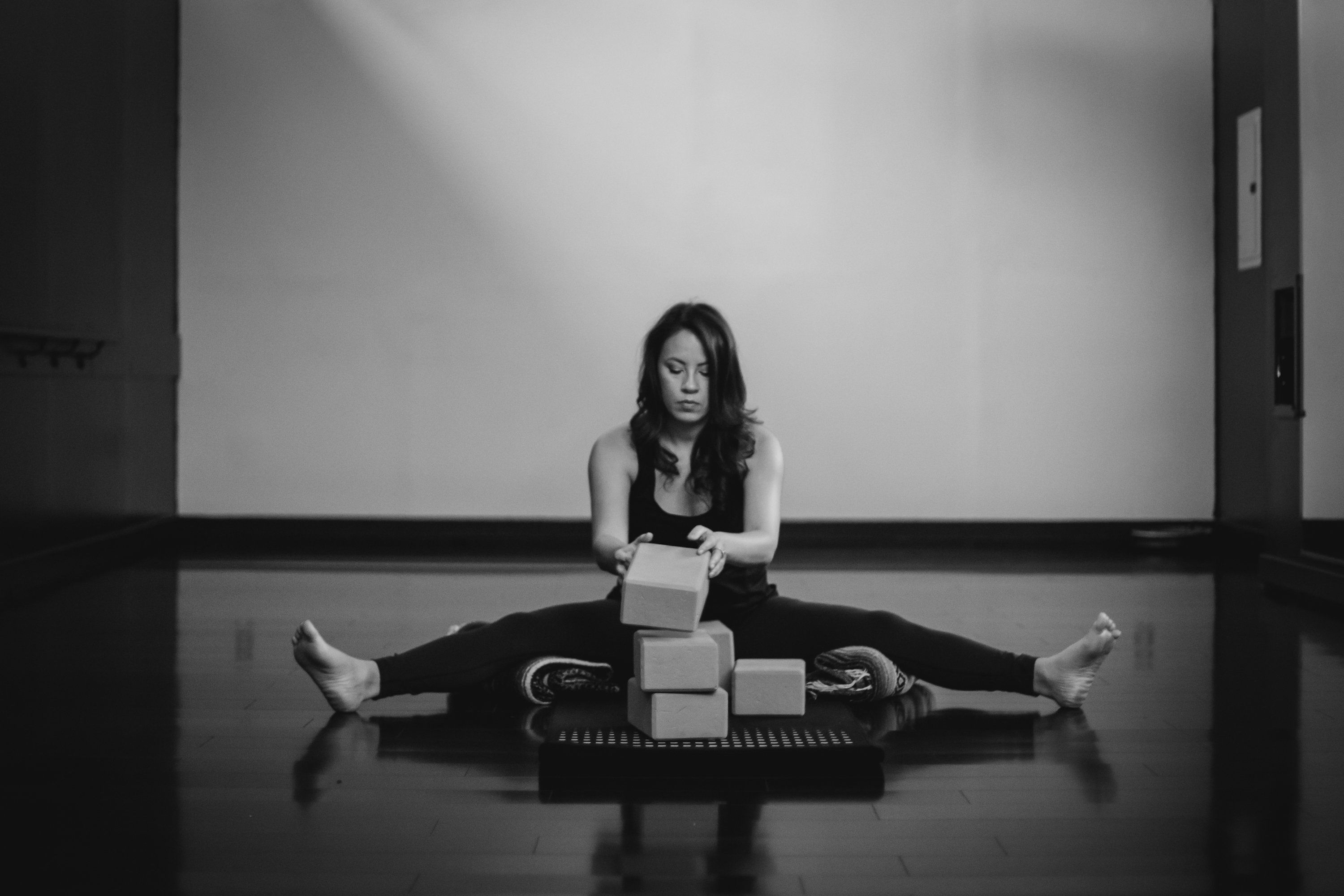 Super tight hamstrings or knee pain? Try placing rolled up blankets underneath your knees to release restriction and pain.
Low back pain? Sit on top of a blanket so your hips do not tuck under and strain your lower back. Ideally your hips will be higher then your knees.
Hips feel like they're 100 years old? Stack blocks or a bolster in front of you to support your upper body.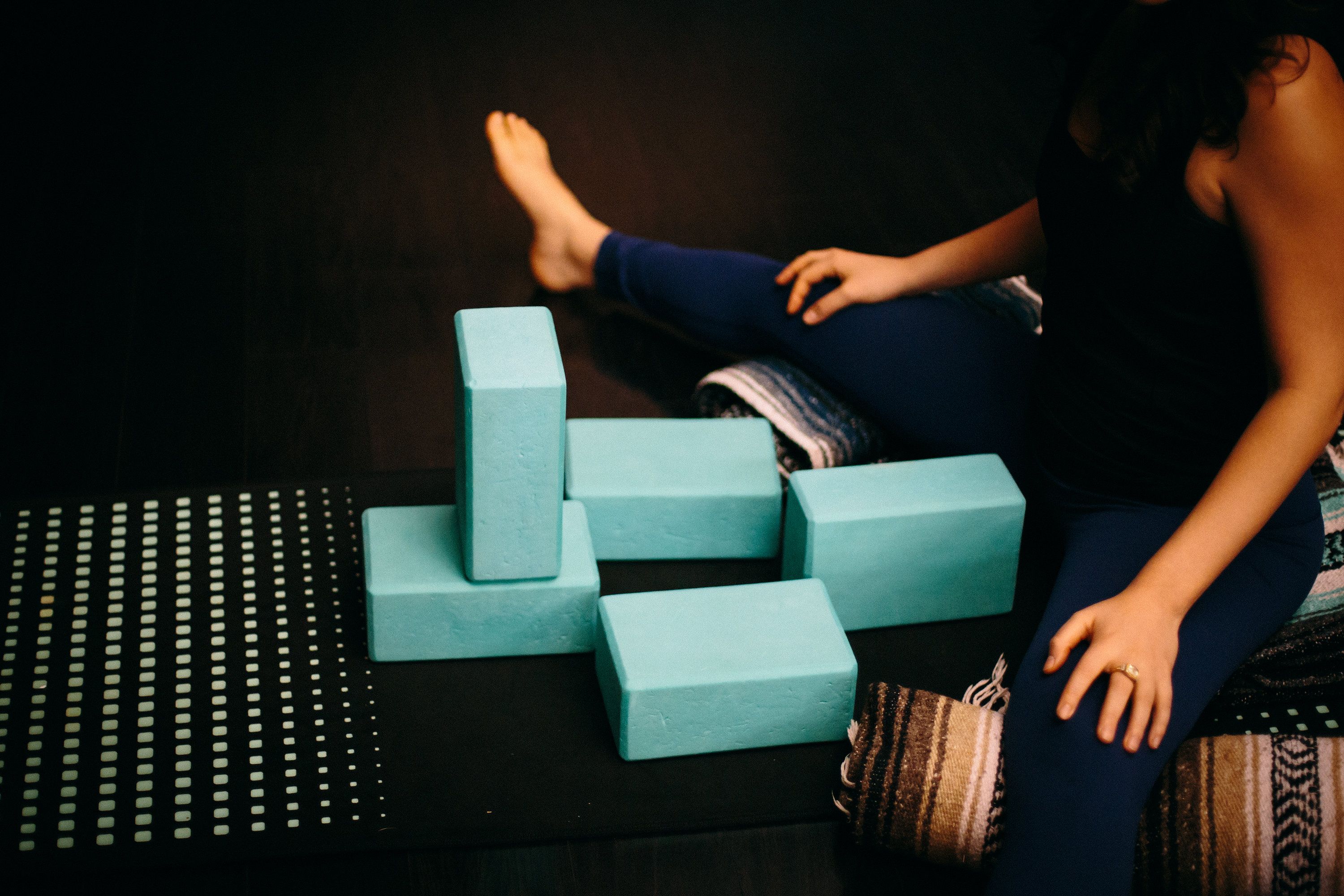 Be creative with how you set yourself up. Bring a child like playfulness / lego building excitement into your set up. Often times people get caught up in "doing the right thing" that they don't listen to what their body needs in that moment.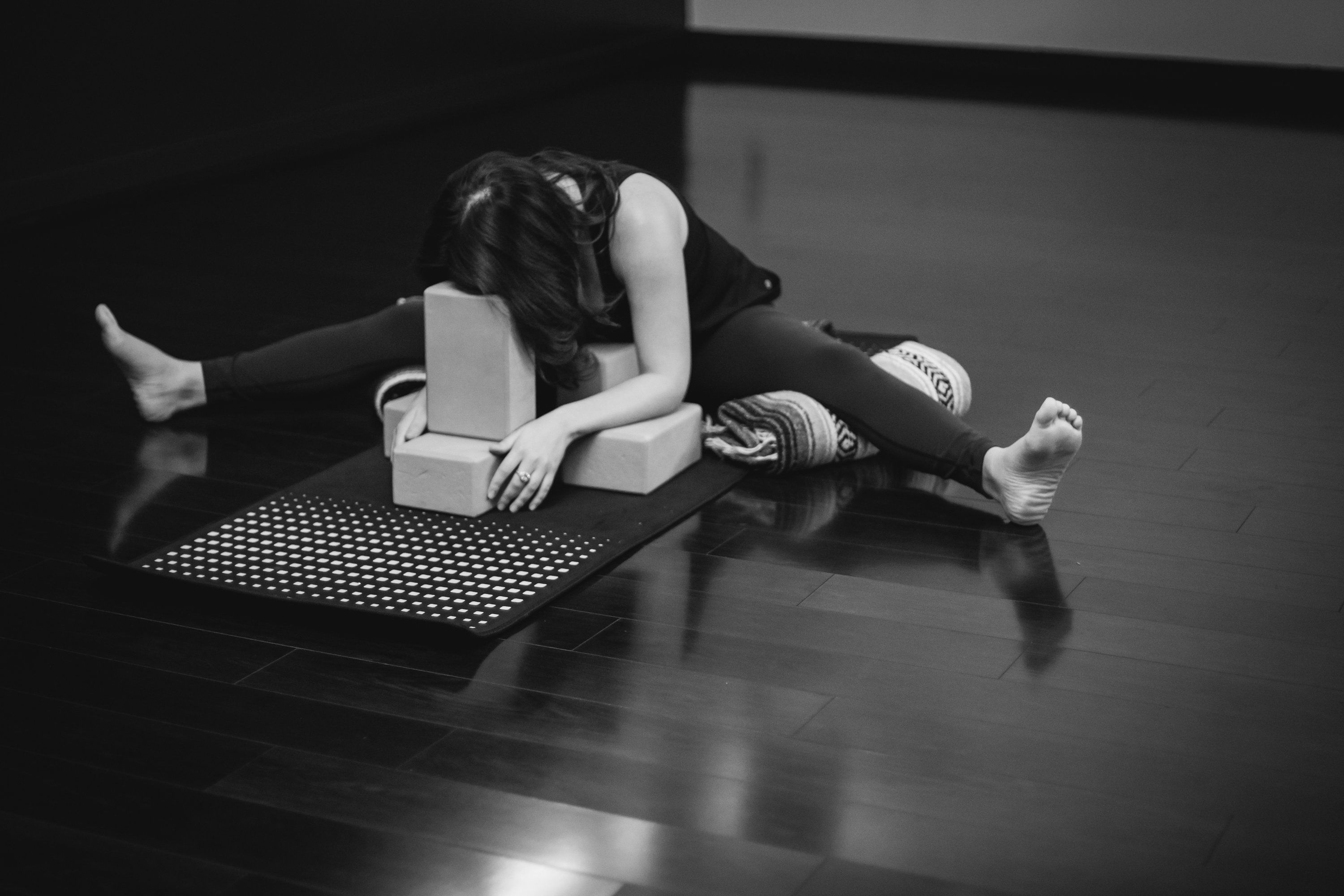 Then here comes the good stuff. Maybe you come into a forward fold over your props or maybe you just hinge forward slightly while staying seated upright. Whatever feels the best. Just do you and love on yourself. That's what yoga is really all about. Lastly, ask your teacher for help. They will be more then happy to create modifications for you. Don't ever feel like you're being too needy or fear you might look stupid.
To conclude, you don't need to be flexible to do yoga. You just need to show up! I'd highly recommend starting with Beginner, Yin, Restorative and Gentle styles of yoga.
Click here too learn more about the class offering at Ahhh Sweet Balance.
Much love!