Sweet Balance Success Story | Carol
Your Name: Carol Farina
What brought you to Sweet Balance?
Who....my daughter Beth, who loves Sweet Balance as much as I do!
What was your first class at Sweet Balance?
I'm sure it must have been a gentle Flow Class....but then I tried them all till I found my favorites.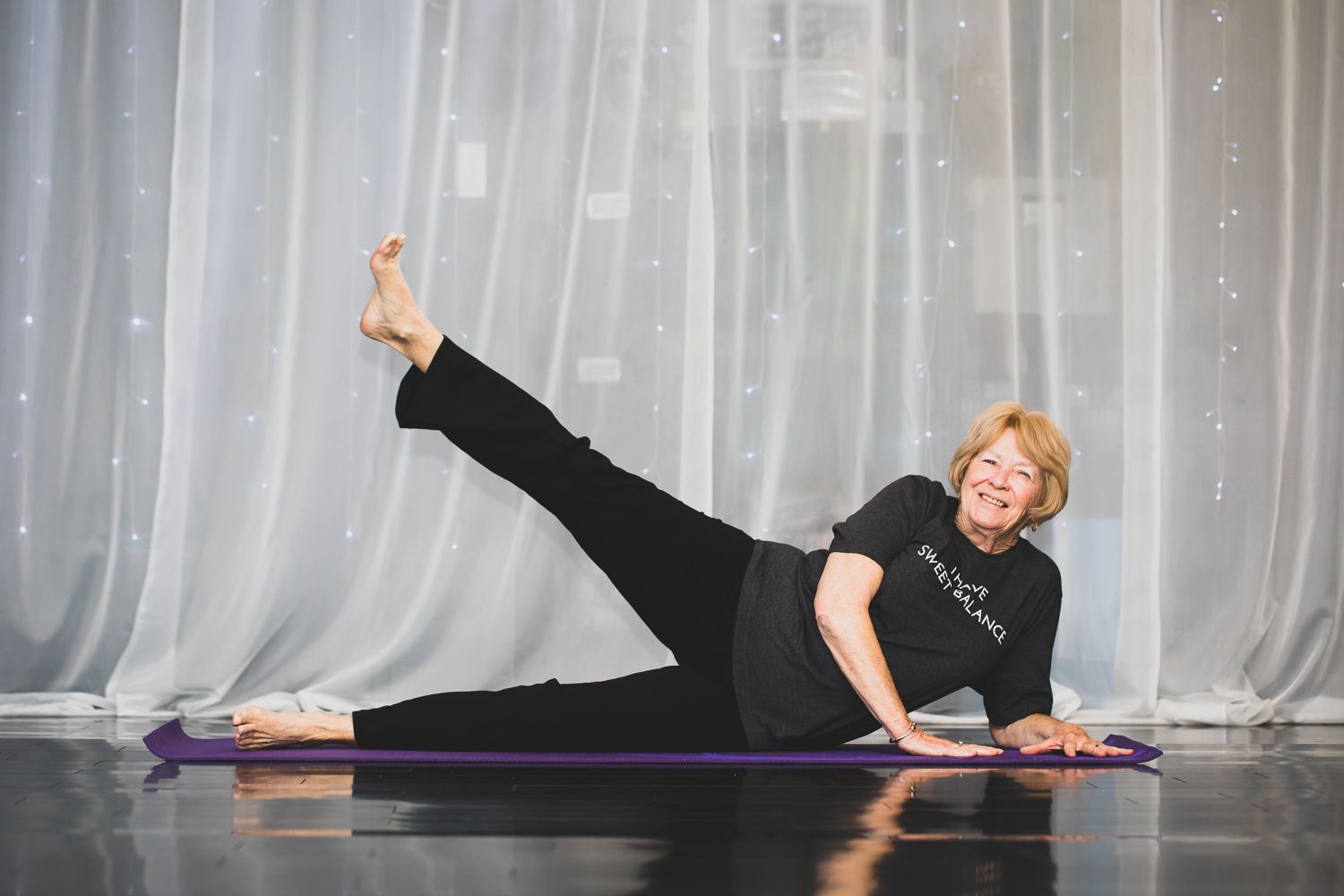 What is your favorite class at SB and why?
I have three favorites. It's hard to pick just one. I love Rachel's Gentle Flow and Restore, and her Saturday morning Gentle YinYoga Stretch. I also try to get in at least one of Lisa's Balanced Body Classes when I can. I have had many teachers at Sweet Balance, who were all supportive, kind, gentle, and huggable!
What is the biggest transformation you have seen since coming here?
I love the people, the space and I always feel comfortable and welcomed. I also want to keep moving as, like many others, I'm getting older. I'm 75 now and looking forward to more years with the help of Sweet Balance to keep me balanced, stretched out and able to move freely and do what I want to.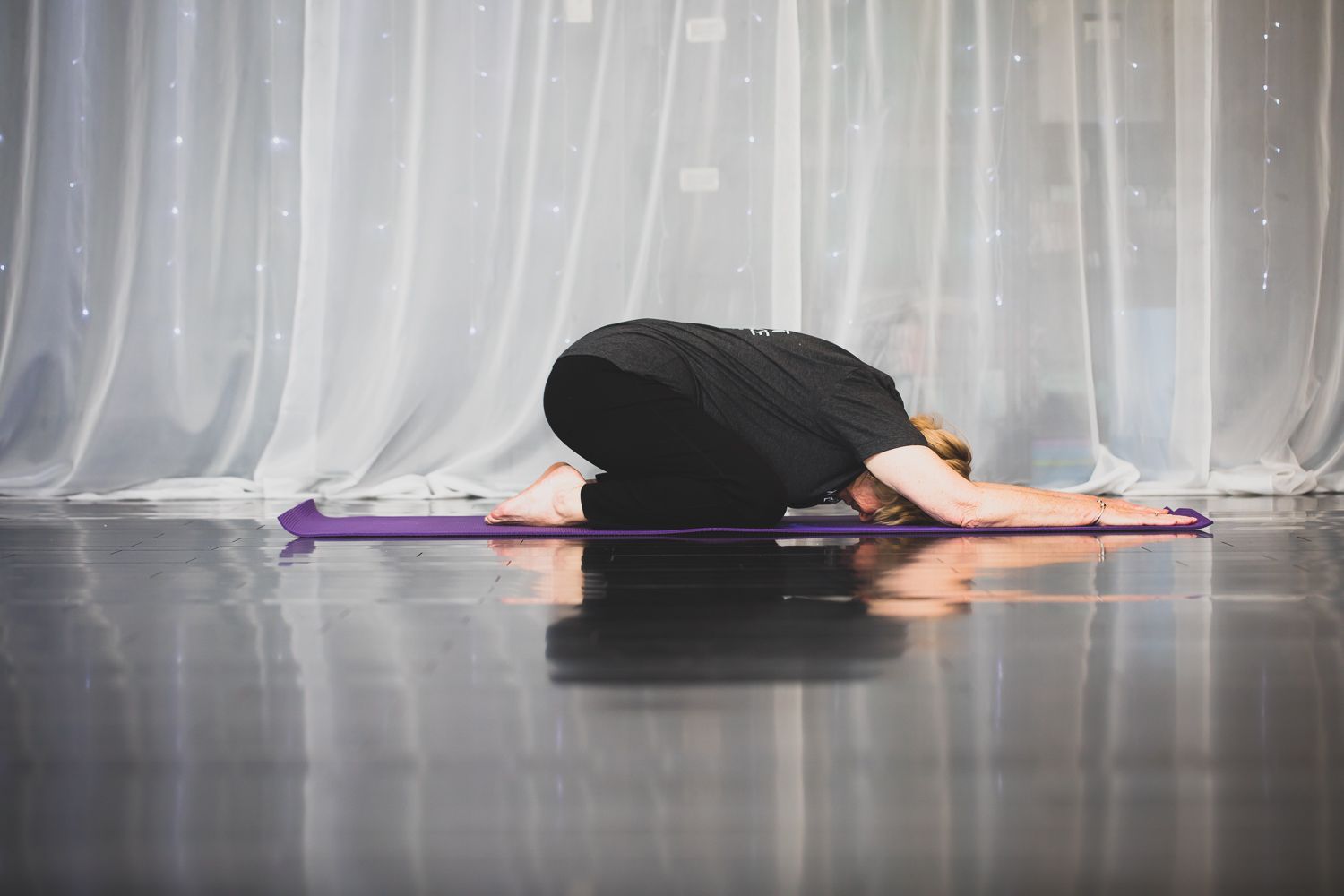 Has there been an impact on your life off the mat?
Yes, I often think of that "yoga breath" at times of stress. I enjoy teaching yoga to 4 and 5-year-olds and will continue as long as I can get off the floor and can keep the flow going.
What is your favorite yoga pose?
I had to think hard about this question, but I think it's my "easy seat" at the beginning and end of yoga class. When I close my eyes, take a deep breath in and out, I put myself in a quiet place. I totally relax....just for me.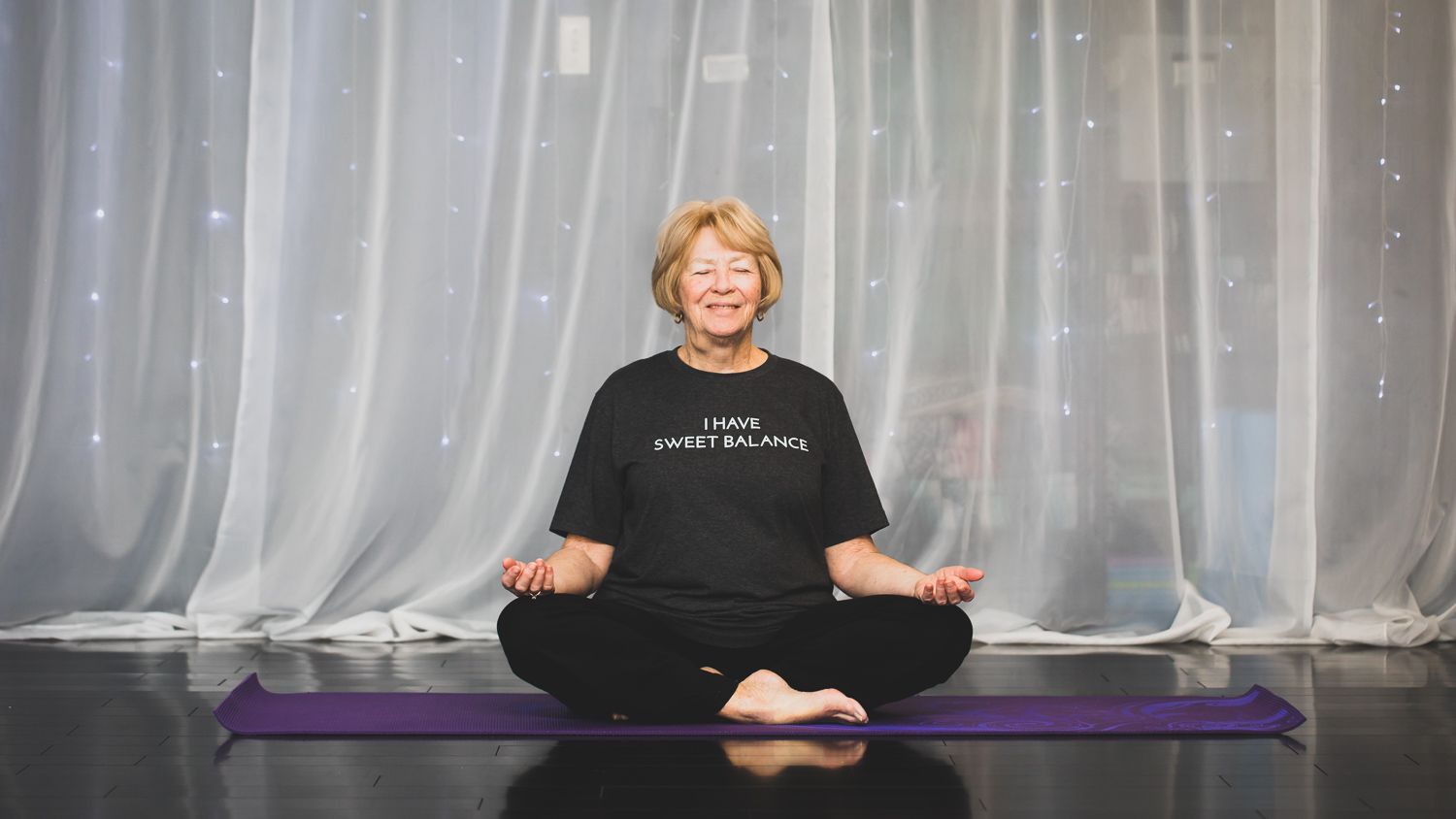 For anyone who is afraid to experience yoga or thinks that yoga is not for them or they're not flexible or fit enough, what would you say to them?
I would tell them that I did not start Yoga till I was in my 50's. At 75, I'm more flexible now than I was then. Most of the time I have better balance, and I certainly have more movement in my limbs. Give it a try! You might like it!
How would you describe SB to someone who has never been?
Sweet Balance is a soothing space with wonderful teachers and soon to be friends. You will be calmer and feel better about yourself on your way out than on your way in.